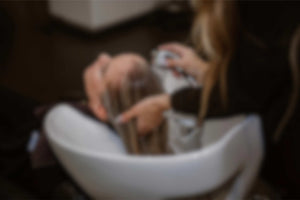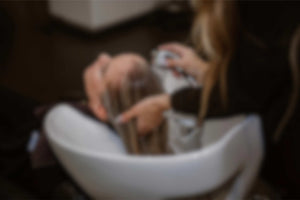 Unlock the secret to salon success
It's time for your salon to stand out!
We've made it easy to learn the techniques of our headspa service and add this to your salon menu today!
Do you listen to client after client complain about their dandruff or oily scalp, looking to you for a solution? We've got you.
No more deer in the headlights responses. Offer an actual solution and become their trusted salon expert.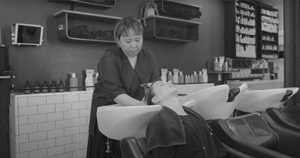 We think of salon professionals as doctors for hair. Being able to successfully treat your clients' scalp concerns is a key piece of that puzzle.
The Details
You're busy and don't have days to spend glued to the computer. As salon pros, we know how valuable time is. That's why we created this comprehensive and efficient video lesson—learn everything you need to know to offer headspa services in 30 minutes. 
Lifetime access. Self-paced. Customer support.
Get instant access and add this premium service to your salon menu.
Sneak Peek
Here's a quick preview of the HeadSpa Education Video!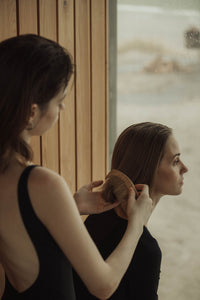 How offering HeadSpa services can help your salon:
Differentiates from competitors by offering an exclusive service
Increases revenue potential by expanding salon menu
Equips you with solutions to your clients' everyday scalp and hair problems
*No special equipment required! We teach you how to perform this treatment and technique using a back shampoo bowl so you can easily implement the practice at your salon.
get started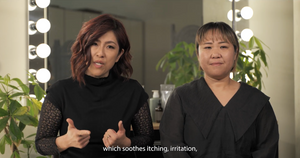 What you'll learn in the Nekko HeadSpa course:
All about Japanese HeadSpa
Step-by-step guide to perform HeadSpa treatment procedures using a back shampoo bowl (no special equipment required!)
The importance of scalp care
Information on scalp conditions
Helpful and effective massage techniques
watch the video now
Grow your business and help your clients—a win-win!
Add this premium service to your salon menu today
"HeadSpa techniques are used in salons throughout Japan to improve natural hair growth and promote a healthy scalp. Here at Blow Me Away Salon in Los Angeles, we are the first salon in the United States to have a trained technician providing HeadSpa treatments for our clients. After successfully doing since 2016, we're ready to teach YOU!"
—Arisa Watanabe & Sayaka Lee
Don't just take our word for it!
"I really enjoyed the instructional video! I am a licensed cosmetologist. I bought the products to try on myself first, and have found them very beneficial. I wanted a step by step method to learn the best application methods to maximize the products' effectiveness before offering this service to my clients."

— 

Iris C
"I was so excited to learn these amazing skills from experts from Japan and start using them on my clients. They have all been thrilled with my head spa services!"

— 

Amy H
"The video was very well paced and took you through all the steps one by one. Included very detailed instructions and visual examples on all the proper techniques. Hand placements, finger techniques, proper breakdown and order of the massage steps and cleansing process. When and how to properly apply the products as well as showing examples of the skin conditions before and after treatment."

— 

Tiffany W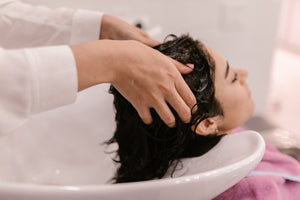 Set your salon apart and give your clients what they need
Bringing the Nekko HeadSpa treatment to your salon not only increases your services but also offers your clients a way to relax and improve their scalp and hair health.